About Blanchard's Creamery And Cafe In Edgecomb, Maine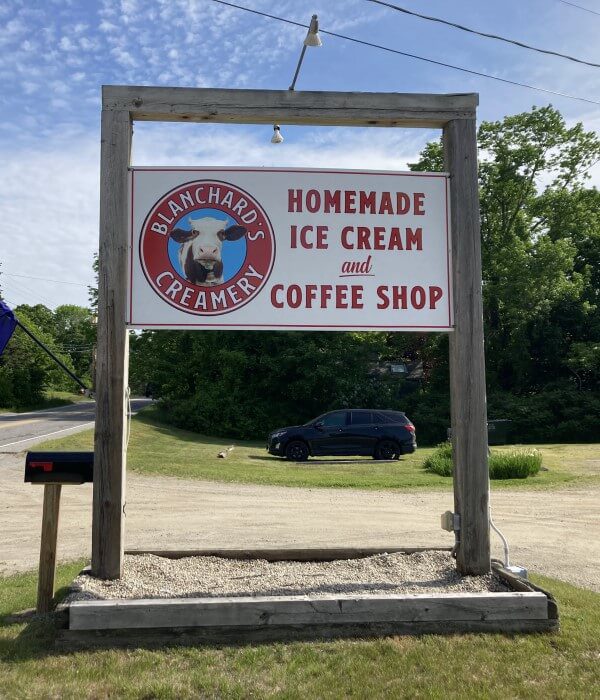 Blanchard's Creamery and cafe in Edgecomb, Maine was established in September 2020. While its founder, Mary Blanchard, resides in Boston, MA, her Maine dairy roots date back over 50 years ago.
Mary was born and raised in Damariscotta, Maine. Her father, Mac Blanchard, ran Blanchard's Dairy with his father, Everett Blanchard, in Dover-Foxcroft, ME in the 1940s. Blanchard's Dairy inspired Mac to run Damariscotta's Round Top Dairy, a large and regionally significant dairy operation that thrived for nearly fifty years, in the 1960s.
Read More
While looking to transition out of her social work and therapy career during the COVID pandemic, Mary was inspired by her family tradition of running a business, and what business brings more joy than ice cream? Her vision was to create not just a seasonal ice cream parlor, but a thriving community hub in which people of all ages could gather, work, and come together as a community.
Mary searched for an existing ice cream shop to run for two years, while In the meantime she taught herself how to make homemade ice cream with a small Wynter 1-quart machine. After much experimenting and feeding family and friends, she arrived at enough flavors to feel she could open a shop.
​One day, on a bike ride near her mother's home in Maine, Mary discovered a historic 1800s barn at 660 Boothbay Road in Edgecomb. From the moment she stepped inside, she could see her dream of opening an ice cream business coming to life! The vacant barn, with its original wood and beautiful post and beam structure, seemed to be waiting for a new life, a perfect home for Blanchard's Creamery.
Since opening on Memorial Day weekend in May 2021, Blanchard's Creamery has welcomed guests and patrons from near and far. Mary has been met with incredible support from the local community, including warm wishes and positive feedback for Blanchard's Creamery – a testament to her hard work and dedication to serving top-notch ice cream. Mary is especially thankful for the outpouring of love which has made the business successful since its inception.
Blanchard's Creamery, we are proud to serve our delicious ice cream in a historical 1800s barn that has been completely renovated. The barn has a rich history, having once housed dairy cows and horses, and more recently, a beloved fabric store in the community. Today, the barn has been transformed into a bright and clean space, with exposed wood beams and hardwood floors that retain the charm of the original structure.
Read More
One of our favorite design features is the hand-painted ice cream flavor signs that add a touch of playfulness to the space. We offer ample air-conditioned seating on both the first-floor and second-floor loft, as well as plenty of outdoor picnic tables for those who want to enjoy their ice cream in the fresh Maine air. And for those who want to stay connected, we offer free wifi throughout the barn.
We invite you to experience the unique ambiance of our historical barn and indulge in our delicious ice cream flavors.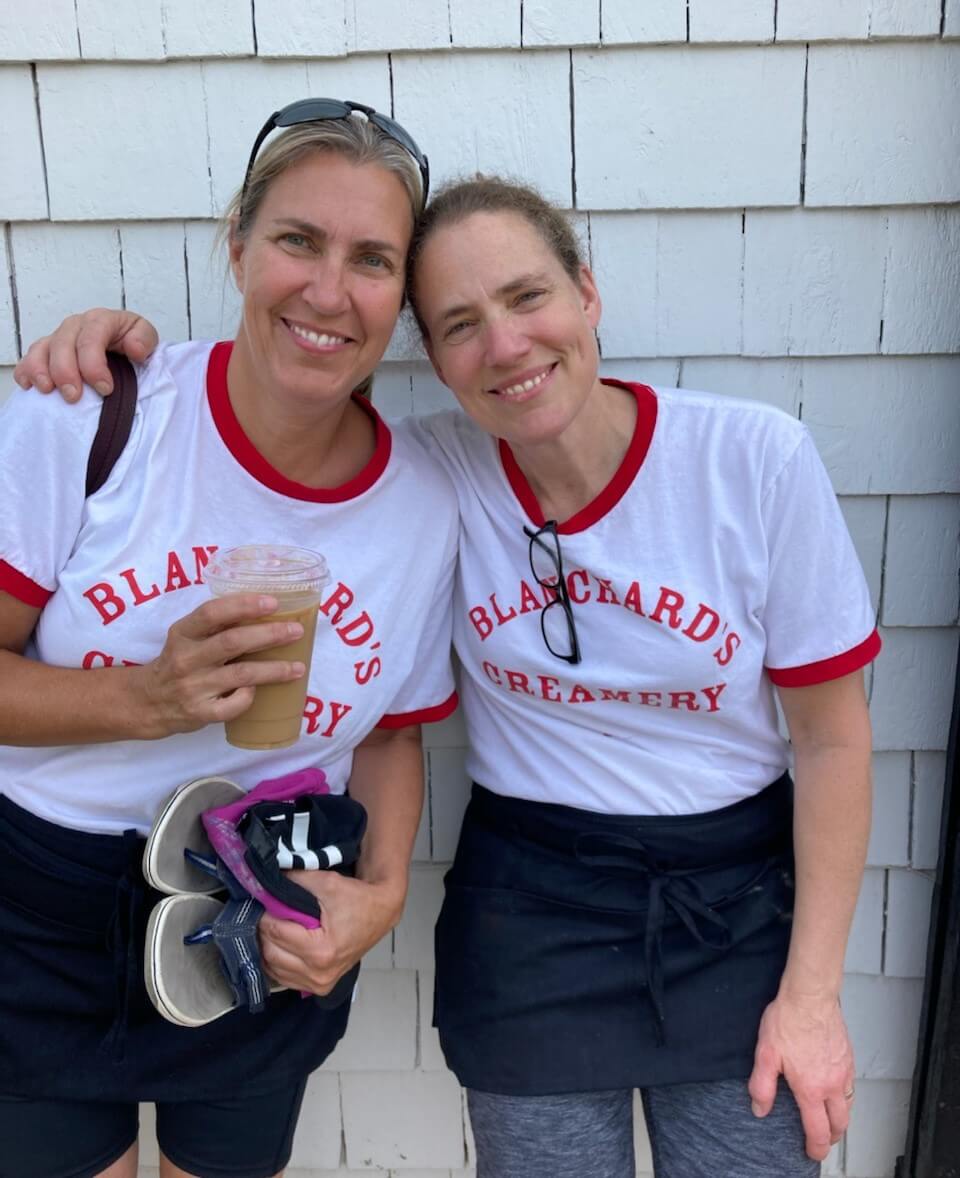 We have an amazing team of staff who work hard every day to create and serve our delicious ice cream! Our team is made up of friendly, dedicated professionals who are passionate about providing exceptional customer service and creating a welcoming atmosphere for everyone who visits.
From our expert ice cream makers who carefully craft each flavor to our friendly servers who greet you with a smile and help you choose the perfect scoop, our team is committed to making your experience at Blanchard's Creamery a memorable one.
Read More
We believe that great ice cream is more than just a tasty treat – it's an experience that brings people together and creates lasting memories. That's why we're proud to have a team that shares our commitment to quality, service, and community. When you visit Blanchard's Creamery, you can trust that you're in good hands with our amazing staff.
We can't wait for you to meet our team and experience the warmth and hospitality that sets Blanchard's Creamery apart.
Situated in the heart of midcoast Maine, Edgecomb is known for its scenic beauty and friendly people. It's a perfect destination for anyone looking to experience the natural beauty of Maine while also enjoying delicious local cuisine and exploring unique shops. Our creamery is conveniently located on the way to Boothbay Harbor, Bar Harbor, and Acadia National Park, making it the perfect spot to grab a sweet treat on the way to your destination.
Read More
In this area guide, we'll be highlighting some of the best restaurants in the Damariscotta/Newcastle and Boothbay Harbor/Southport areas, as well as must-visit hotels, campgrounds, and other attractions. Don't miss out on exploring places like the Coastal Maine Botanical Gardens or enjoying oysters on the half-shell at Newcastle Publick House. Whether you're a local or a visitor, there's always something new to discover in the Boothbay peninsula!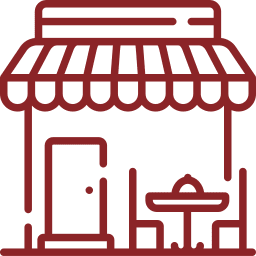 Restaurants in Damariscotta/Newcastle Area
Read More
• Newcastle Publick House
• King Eider's Pub
• Damariscotta River Grill
• Metcalf's Submarine Sandwiches (lunch)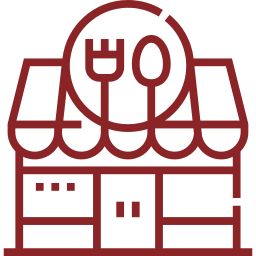 Restaurants in Boothbay Harbor and Southport Area
Read More
• Cozy's Dockside
• Boothbay Craft Brewery
• McSeagull's Restaurant
• Tugboat Inn Top Deck
• Boathouse Bistro
• Marcel's Submarine Shop (lunch)
• East Boothbay General Store (lunch)
• Woodsong Market in Boothbay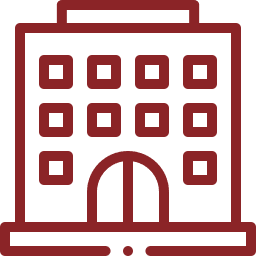 Read More
• The Newcastle Inn
• The Spruce Point Inn
• Harborage Inn
• Newagen Inn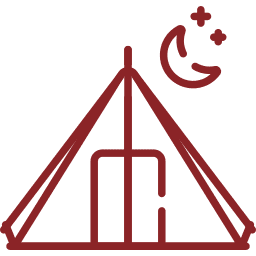 Read More
• Shore Hills Campground and RV Park
• Boothbay Craft Brewery, Taphouse, and RV Park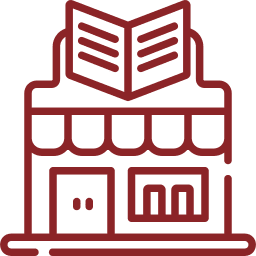 Read More
• Sherman's Bookshop-Boothbay and Damariscotta
• Wiscasset Antiques Mall
• Coastal Maine Botanical Gardens